St. Louis Sojourn:
Land of the Gooey Butter Cake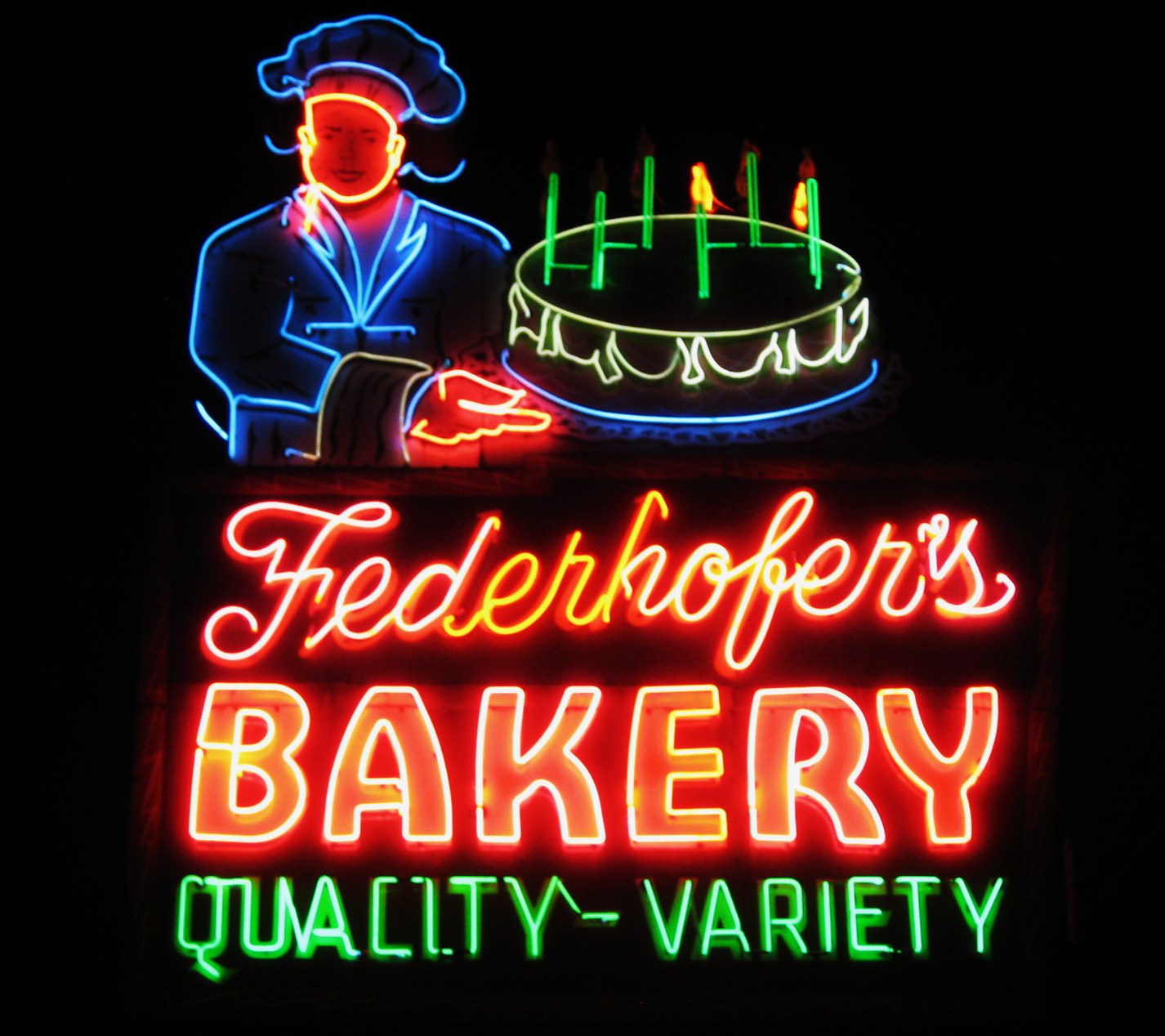 Back from a one-week visit to St. Louis, one of a number I've made since my sister moved there almost 30 years ago.
I managed to consume only one of the city's three iconic foods. That would be toasted ravioli, which is not toasted but deep fried. When not overly greasy from poorly executed deep-frying, these morsels make a fun appetizer when dipped in the accompanying tomato sauce.
The populace of St. Louis having a gigantic collective sweet tooth, the remaining food icons are the Ted Drewes "concrete", a super thick shake made from real custard at the Ted Drewes custard stand, and Gooey Butter Cake. The latter is descended from German butter cake, a fine example of which is produced by Haegele's in Mayfair in Northeast Philadelphia. St. Louisans muck it up, however, by putting super gooety, corn-syrupy, fruit and/or nut toppings over it. A dentist's dream.
You can, however, skip the toppings by ordering Deep Butter Cake, which skips the gloppy, gooey topping. Although not quite as rich as Haegel's version, this is a fine cake, at least the version I picked up at
Federhofer's Bakery
in South St. Louis, home to much of the region's remaining German population. Their Deep Butter Cake was finely crumbed and tasted like a lighter version of a pound cake. A very nice cake, indeed, perfect with coffee. Federhofer's was a complete bakery, with breads and rolls in addition to a nice variety of cakes, pastries and cookies. We took home a rye bread, softer than a Jewish rye but with clear rye flavor and maintaining a nice chew.
Earlier in the week in search of Deep Butter Cake I visited
The Hill
, St. Louis's Italian neighborhood, where two of baseball's great catchers grew up together: Yogi Berra and Joe Gargiaola. There I stopped by Missouri Baking Company; alas, no Deep Butter Cake because they were using only their small oven last week, having taking down the big oven which is being replaced by a new one this week. Instead I purchased some excellent assorted cookies, light and crumbly, biscotti (which was a tad moist rather than dry) some small, round seeded sandwich rolls which tasted not unlike Sarcone's, and sfogliatelle, slightly cakier than Isgro's or Termini's and dusted with confectioner's sugar, but tasty and with the absolutely necessary crackly clamshell exterior.
Down the block I was drawn to
Volpi's
, a mid-sized business whose salamis, mortadelli, and other cured meat products can be found nationwide. At least a few Philadelphia establishments use and/or sell their products, including DiBruno's and Salumeria.
The Hill has a couple other bakeries and grocery stores full of Italian imports, as well a bocce club and numerous restaurants, good, bad and middling, and coffee houses. There was also a nice restaurant/kitchen supply store. What I didn't spy, however, was an Italian ice establishment. Gelato, yes. Lemon ice, no. Seem like a business opportunity, especially during the city's hot, humid summers.